100 Ways to Make History
May 20th, 2011. Volume 1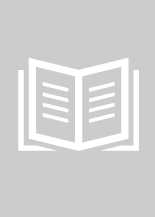 Print
---
Item Details
Searching for more content…
"Find the future: the game is a pioneering, interactive experience created especially for NYPL's centennial by famed game designer Jane McGonigal, with Natron Baxter and Playmatics. Through a once-in-a-lifetime overnight adventure played inside the Stephen A. Schwarzman Building and an ongoing online game, Find the future: the game combines real-world missions with virtual clues and online collaboration--all inspired by 100 works from the amazing collections of The New York Public Library ... Find the future: the game kicked off on May 20, 2011 as part of NYPL's Centennial Festival weekend, with a 'Write all night' event inside the landmark building at Fifth Avenue and 42nd Street. Players (18 and older) explored the building's 70 miles of stacks, and, using laptops and smartphones, follow[ed] clues to such treasures as the Library's copy of the Declaration of Independence in Thomas Jefferson's hand. After finding each object, each of the 500 players wrote short personal essays inspired by their quest--for example, how would they write the Declaration? Winning the game meant writing a collaborative book based on these personal stories about the future, and this volume will be added to the Library's collections"--New York Public Library Web site, accessed July 11, 2011: http://exhibitions.nypl.org/100/digital_fun/play_the_game
Title:
100 ways to make history
May 20th, 2011. Volume 1

Publisher:
[New York : The New York Public Library, 2011]
Characteristics:
630, [24], 643-646 p. : ill., facsims. ; 29 cm.
Sold by:
The New York Public Library
Notes:
Contributors: Emily Achler, Michael Ackerson, Keyvan Acosta, Damian Acosta, Thomas Ahn, Gavin Aiello, Grace Aldridge, Tina Amini, Bryan An, Michael Andersen, Georgette Arato, Adalhi Armendariz, Karen Ash, Herbert August, Marc Avila, Lauren Avirom, Sarah Baird, Nikki Baldauf, Vladimir Baranov, Ryan Barber, Brent Barkey, Jerome Barth, Terecille Basa-Ong, Chad Bascombe, John Beasley, Charlie Beckerman, Richard Beckerman, Therese-Heather Belen, Jonathan Bellinger, Ida Benedetto, Jackie Berg, Ned Berger, Greg Bergida, Elizabeth Berilla, Peter Blas, Robert Blinn, Amy Bogin, Christopher Boire, Jen Bokoff, Rachel Bolten, Rebecca Bosford, Diane Botta, Lauren Bradley, Ian Brier, Ruben Brosbe, Christopher Brown, Corrine Brown, Milena Brown, Whitney Bryan, Tatiana Bryant, Jamie Burgoon, Jerome Burgos, Jennifer Butler, Kenneth Campbell, Stuart Candy, Hannah Cao, Tobias Carroll, Laura Carter, Carolina Castaneda, Elizabeth Cespedes, Raymond Cha, Lucia Chan, Robert Chang, Katie Chapin, Priya Chaudhry, Jack Cheng, Thomas Cheung, Jennifer Chiang, Regina Chien, Sara Chipps, Ellena Chmielewski, Helen Chow, Chris Cicero, Aftin Coakley, Adam Collado, Andrea Collins, Carl Collins, Gregg Combes, Antonella Comella, Sandra Cordero, Angela Corpus, Julie Cosio, Bridget Costello, Karen M. (Lillith) Coto, Alyson Cozzolina, Caemeron Crain, Karie Crisp, Magda Cupidon, Ariana Curcio, Khristal Curtis, Joyce B. Curwin, Daniel Cwirka, Jake Davis, Dalma De Leon, Ruby de Vera, Pablo del Olmo, Delphine Derroisne, Sean DiBartolo, Jennifer Dickey, Emily-Bell Dinan, Dustin Doloff, Melissa Dowell, Julia Druk, Reilly Dunn, Alexander Duryee, Alex Edelman, Kate Edwards, Samuel Egendorf, Barbara Eldredge, Morgan English, Ruben Estrada, Debra Everett-Lane, Suzanne Farrell Smith, Lukas Fauset, Ariel Federow, MacKenzie Fegan, Ian Ference, Andrew Ferguson, Yanelkys Fernandez, Jayme Figueroa, Brian Fiore-Silfvast, Charlotte Fisher, Brenda Fogg, Stefany Fontela, Mari Lynn Foulger, Adam Frank, Jessica Freeman-Slade, Lyle Friedman, Stan Friedman, Mel Gagarin, Amedeo Gallotto, Megan Gamerman, Victoria Gaponski, Audrey Gelman, Thomas Gerrity, Jennifer Gibbs, Michael Gifis, Vic Glazer, Jade Goheen, Burt Goncalves, Andrew Gonsalves, Alex Gonzalez, Christina Gonzalez, Cynthia Gordon, Jeremy Gottlieb, Amanda Green, Emily Gref, Kathryn Guarino, Lian Guba, Michele Guido, Christine Hackett, Malak Hamwi, Kent Han, Siobhan Harris, Celine Hau, Larissa Hayden, Alexandra Hazlett, Elena Hecht, Jessica Heyman, Kristin Hill, Hanley Hoang, Kendra Howard, Christopher Huang, Osasumwen Izevbigie, Arielle Jacobs, Uma Jagtiani, Krista Jansen, Mathieu Jean-Lubin, Ángeles Jiménez, Whitney Johnson, Diane Kahng, Heather Kalachman, Dan Kalmus, Nadia Kamar, Michael Kane, Kristin Kelleher, Mike Kelly, Justin Kenny, Alicia Kim, Mark Kindrachuk, Yao-Chung King, Luke Kingma, Martha Kirby, Daniel Klainbaum, Katie Klaus, John Kluge, Gregory Koski, Scott Kostolni, Sarah Kranzberg, Cesar Kuriyama, Laura Kuznekoff, Alba Lamar, Chris Lamb, Nicole Lauterbach, Jessie Lawton-Crane, Alexandra Le, Justin Lebron, Alexandra Lederman, Andrew Lee, Christopher Lee, Jenny Lee, Susanna Lee, Kalina Leopold, Elissa Lerner, Emily Letras, Laura Leung, Jennifer Liepin, Grace Lo, Broderick Logan, Christine Longo, Janahlee Loo, Janie Loo, Scott Loonan, Jeffrey Lopez, Lorenz Los Banos, Laurey Lou, Christopher Lowell, Kelly Lucas, Matthew Luckhurst, Jerry Lui, Caitlin Lundberg, Casey Lynn, Dan MacCombie, Jessica MacDonald, Ian MacGillivray, Douglas MacKrell, Kenny Maicke (aka Kenny Mikey), Justin Mann, Andrew Marchione, Steve Marcus, Anna Marquardt, Louie Marquez, Terry Marshall, Mike Martin, Christian Martinez, Leland Maschmeyer, Mary Beth Maslowski, Beth Ann Mastromarino, Nathan Maton, Brian McCabe, Matthew McCluskey, Rachel McCormick, Megan McDonell, Erin McGill, Evan McGrath, Mary McGregor, Susan McGregor, Erin McHugh, Rita McLaughlin, Sarah McLeod, Gargi Mehta, Mary Mei, Allison Meier, LaVon Mejia, Rafael Mejia, Amanda Melefsky,
Pages [631-642] contain the autograph signatures of the contributors and the "Find the future/Write all night team." Pages 643-646 are blank except for page numbers
"Design and layout, Adrian Camoens. Binding, Gavin Dovey, Paper Dragon Books. Producer: Kiyash Monsef. Creative director, Find the future: the game: Jane McGonigal. Executive producer, Find the future: the game: Caro Llewellyn"--Colophon, p. 629

Summary:
"Find the future: the game is a pioneering, interactive experience created especially for NYPL's centennial by famed game designer Jane McGonigal, with Natron Baxter and Playmatics. Through a once-in-a-lifetime overnight adventure played inside the Stephen A. Schwarzman Building and an ongoing online game, Find the future: the game combines real-world missions with virtual clues and online collaboration--all inspired by 100 works from the amazing collections of The New York Public Library ... Find the future: the game kicked off on May 20, 2011 as part of NYPL's Centennial Festival weekend, with a 'Write all night' event inside the landmark building at Fifth Avenue and 42nd Street. Players (18 and older) explored the building's 70 miles of stacks, and, using laptops and smartphones, follow[ed] clues to such treasures as the Library's copy of the Declaration of Independence in Thomas Jefferson's hand. After finding each object, each of the 500 players wrote short personal essays inspired by their quest--for example, how would they write the Declaration? Winning the game meant writing a collaborative book based on these personal stories about the future, and this volume will be added to the Library's collections"--New York Public Library Web site, accessed July 11, 2011: http://exhibitions.nypl.org/100/digital_fun/play_the_game

Binding:
Quarter white alum-tawed calf, ruled in blind, and oak wood boards, by Gavin Dovey, Paper Dragon Books; 2 sets of vellum and brass clasps and catches. Clasps made by Sean Richards, Talas. In gray buckram-covered clamshell box (33 cm.) with leather spine label, gilt. A compartment in the front cover of the box, secured with a ribbon tie, has been left empty to house any notes which, in future, may be laid in. Description and images on binder's blog, entry for June 7, 2011, accessed July 13, 2011: http://paperdragonbooks.blogspot.com/2011/06/100-years-at-nypl.html
Subject Headings:
Authorship Collaboration Treasure hunt (Game). New York Public Library Computer games New York Public Library Centennial celebrations, etc
Genre/Form:
Unique books-United States-21st century
Topical Term:
Authorship
Treasure hunt (Game).

Hierarchical Place Name:
United States New York (State) New York
Research Call Number:
*KF+ 2011 11-143
MARC Display&raquo
No similar edition of this title was found at NYPL.
Try searching for 100 Ways to Make History to see if NYPL owns related versions of the work.
---

Loading...
Your Cart
Hello! We noticed you have the following items in your cart right now:
If you'd still like to purchase the items you have in your cart, you can do that now.
You'll be able to purchase your eBook after you have checked out your current cart.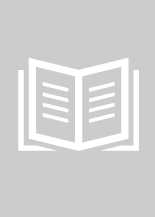 To continue with your eBook purchase immediately, you can clear your cart by clicking below.
All items will be removed from your cart.
I'd like to keep browsing! I'll decide later.